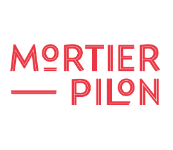 Ready to meet the World's Cleanest Soap? Stay tuned!!!
The World's Cleanest Soap by Mortier Pilon will drastically reduce your ecological footprint. The concept is simple: We've developed a line of 4 reusable glass bottles tailored to the different cleaning products you use on a daily basis. To make it all the more eco-friendly, we also developed water-soluble capsules of all-natural, concentrated soap that are biodegradable and completely safe for the environment.
Simply drop a pod in the bottle, add water, and start cleaning!